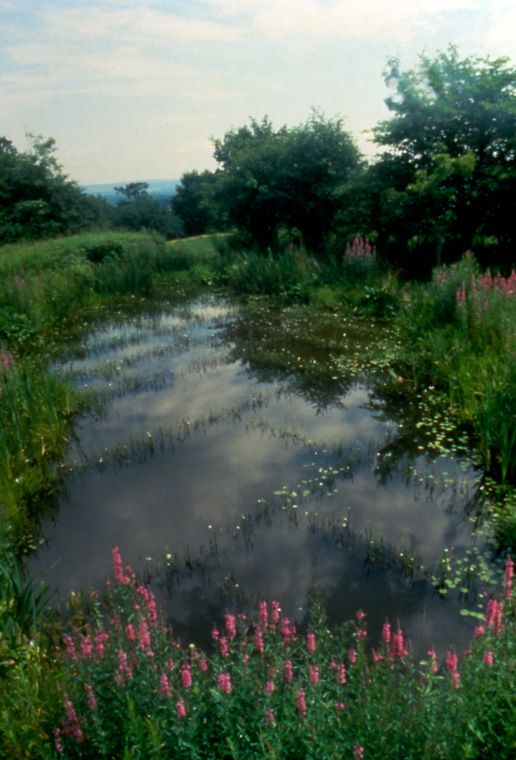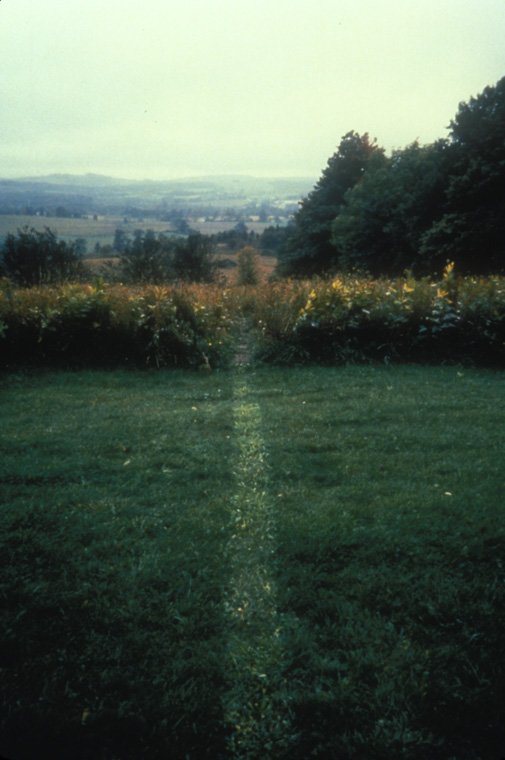 Work-in-progress McCoy transplanting randomly growing Arrowhead Leaf plants.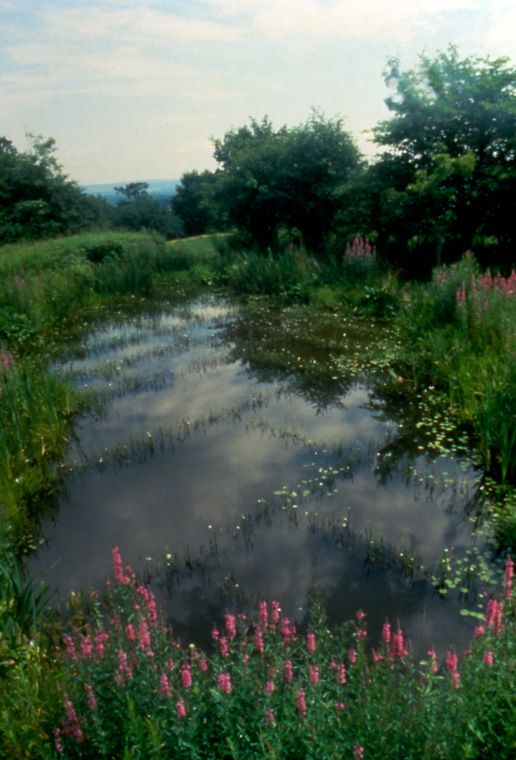 View of gridded pond made by transplanting Arrowhead Leaf plants, 40'x50'.
Detail, Arrowhead Leaf plants in gridded pond.
Detail, of sod embedded in lawn to extend grid lines from pond and gridded pond.
Lines of Kentucky blue-grass sod embedded in the variegated lawn, extending grid in pond, each line show 9"x15'.
Cul de sac, braided growing meadow grasses, path, 15' long x 2' wide x circle 13' diameter with 12"H woven edge
Dead end path, braided growing meadow grasses, 15' long x 20" wide x12' high.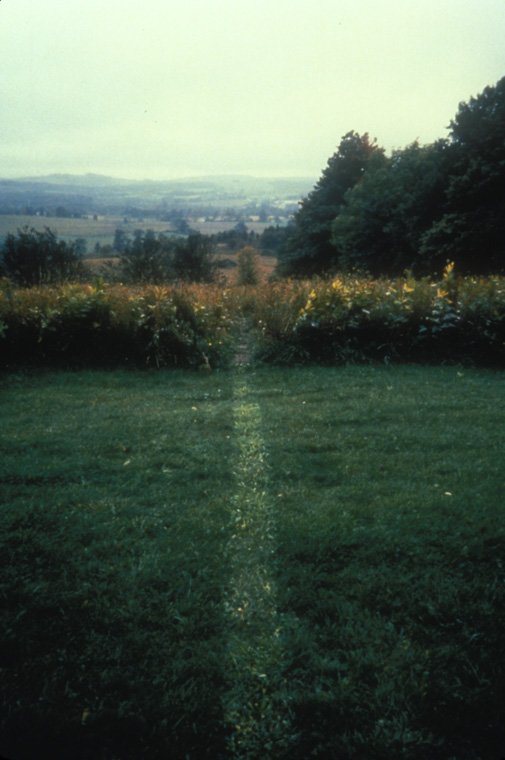 Bleached grass/inverted sod sightline leading to view of agricultural landscape, 8" x 75' (bleached line) and 16" x 75' (inverted sod).
Corn pit effigy honoring Native American presence on site, pit lined with bark and filled with corn, 3' deep x 18' diameter, mowed site line rear ground.
Detail, interior of effigy corn storage pit.
View of cleared silo remains marking site of 1st pioneer, land owner Mary Hackley,, weaver and widow, 12' diameter.
Canoe effigy (Iroquois dugout), woven grapevine with mud and grass, 9 x 2 x 3'
1
2
3
4
5
6
7
8
9
10
11
12
13
·
·
·
·
·
·
·
·
·
·
·
·
·